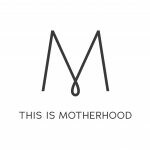 Are you a new mom? Do you have a child younger than kindergarten age? Crave a couple hours out of the house each month for some fun social interaction with other moms? Just need some encouragement and tips for being a mom? Well, then MOPS is meant for you!
What is MOPS?
MOPS (Mothers of Preschoolers) is a program designed to nurture mothers of children ages birth through kindergarten. MOPS moms are of many ages and backgrounds, but share the same desire – to be the best mothers they can be. We recognize that these years are foundational in a mother-child relationship and are filled with unique needs. Therefore, we celebrate motherhood by meeting those needs, making connections and experiencing God's love through relationships and resources.
Our MOPS program meets together each month for creative activities, hearing speakers on issues relevant to moms, small group discussion, breakfast and fun with other mothers!
During the summer months, we offer Moms Night Outs as well as coordinate play dates! Be sure to follow us on Facebook for upcoming events.
Free Indeed
The Spirit of the Lord is upon me, because he has anointed me to preach good news to the poor, he has sent me to proclaim release to the captives, and recovery of sight to the blind, to set free those who are oppressed, to proclaim the favorable year of the Lord. Luke 4:18-19
What do you long for? What is the thing that your heart craves?
Is it possible that your deepest desire is to be free?
Free from worry.
Free from feeling stuck.
Free from hustling to be loved.
Free from a heaviness you can't put your finger on.
Free from thinking you should be someone other than exactly who you are.
At the core, maybe what we are all longing for is to be Free Indeed.
Choosing freedom is a deeply spiritual act, one that our souls long for. That is why this year, we choose wild, unexpected freedom; the kind that brings more laughter and less worry, more contentment and less hustle. Freedom that is so contagious, the people around us are compelled toward their own liberation.
In order to unfold our wings this year, we will …
Let Love Be The Loudest Voice
Proclaim Favor
Sometimes, especially as moms with young kids, life can sneak up on us, and we don't realize that we have gotten stuck. Stuck in patterns of thinking or habits that are holding us captive. This is the year that changes, this is the year we will stop settling for what simply gets us by and do the work to get to what's best. We will examine our worry and not believe everything we feel. We will we bask in the freedom of living loved by understanding who God is, and who we are because of it. We will be free from the need to hustle for our worth, and we will live in the truth that we are already loved and loveable, without all the striving. We will parent with fresh perspective and will treat ourselves with tenderness, because love is the loudest voice we hear, and it is proclaiming freedom and favor.
Be Gutsy
Proclaim Release
Sometimes we don't take responsibility for our lives. We carry the weight of expectations, feeling out of control over the pace and trajectory of our days. Being gutsy is about realizing that you get to decide how busy you are, what you say yes to, what is best for your family and what you make a priority in your mothering. If you need to slow down your life – you can do that. If you feel like you don't have any friends – go out and make some. This is the year of release from believing life has to look a certain way, and isn't there so much freedom and audacity in that? The truth is, we have more authority to shape our daily lives than we think we do. Your life can match your values and your passions, it will just take some guts to make it happen.
Go First
Set Free
It is a fact that freedom is contagious. That is why we are choosing to go first in order to spark a revolution of women who are choosing freedom over fear. Going first is about being courageous enough to take steps before you are ready, to share the details of your journey, to extend invitations and conquer fears, and lead the way for friends and kids and family. In fact, one of the best ways to advocate for others' freedom is to go first ourselves, and then we can share with courage and honesty because we have found the keys of freedom. We will go first so that we can set other captives free.
What is MOMSnext?
We are thrilled to add MOMSnext to our MOPS group in 2016-2017 which will include moms of children beyond preschool age. MOMSnext members will meet along with MOPS and will receive the same MOPS Membership package. However, they will also receive invitations to special podcasts a, MOMSnext Manifesto and an e-devotional book written especially for the mom of school-aged children. This group will shape you, ground you, teach you and encourage you!
How do I join?
It's simple. We will have two upcoming registration days. The first will be Sunday, May 7th from 9:00am-9:45am and 12:00-12:45pm. Our table will be set up down in the nursery area of North Metro Baptist Church. Come worship with us and join MOPS at the same time. The second will be a drive-thru registration on Monday, May 15th from 6-8pm. We will be out at the church office portico ready to meet you and get you registered for our upcoming year! Email us at or call 770-995-9055 ext. 667 for more information. Cost for joining MOPS is as follows:
Yearly MOPS International Registration Fee: $30
Yearly Meeting Dues for MOPS and MOMSnext is as follows: $40 (or paid $20/$20 for each half of the year)
** Save $5 by paying International Registration Fee & Both Meeting Dues in one transaction! **
Dues help pay for crafts, paper goods, as well as gifts for our MOPS Kids childcare teachers. Dues are paid either in full at the first meeting in September or two times a year (September and February). This fee is paid and non-refundable regardless of whether you must miss a meeting for sickness, travel or other reasons.
Please click the button below for the registration form and bring it filled out to one of our upcoming registration days. There will also be forms at each registration event as well.
Is childcare provided?
Yes! And, best of all, it's FREE with registration! Our loving MOPS Kids teachers will take great care of your children while you enjoy your meeting time. Simply register your child using the MOPS Kids Childcare Form.
When are MOPS/MOMSnext meetings?
MOPS/MOMSnext meets in the Fellowship Hall at North Metro on Tuesday mornings from 9:30am-11:30am. Here are the meeting dates for 2016-2017.
| | |
| --- | --- |
| Summer / Fall 2017 | Winter / Spring 2018 |
| September 12 | January 9 |
| September 26 | January 23 |
| October 10 | February 6 |
| October 24 | February 27 |
| November 7 | March 13 |
| December 5 | March 27 |
| | April 10 |
| | April 24 |
| | May 8 |
Want to teach MOPS Kids?
We need loving MOPS Kids teachers! If you are interested in applying for this paid position, please contact Candace Perry at . Your own children can be cared through the MOPS Kids program at no charge as well.