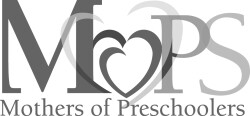 Are you a new mom? Do you have a child younger than kindergarten age? Crave a couple hours out of the house each month for some fun social interaction with other moms? Just need some encouragement and tips for being a mom? Well, then MOPS is meant for you!
What is MOPS?
MOPS (Mothers of Preschoolers) is a program designed to nurture mothers of children ages birth through kindergarten. MOPS moms are of many ages and backgrounds, but share the same desire – to be the best mothers they can be. We recognize that these years are foundational in a mother-child relationship and are filled with unique needs. Therefore, we celebrate motherhood by meeting those needs, making connections and experiencing God's love through relationships and resources.
Our MOPS program meets together each month for creative activities, hearing speakers on issues relevant to moms, small group discussion, breakfast and fun with other mothers!
During the summer months, we offer Moms Night Outs as well as coordinate play dates! Be sure to follow us on Facebook for upcoming events.
We Are the Starry Eyed
This year's MOPS them is "We Are the Starry Eyed". Starry Eyed means looking for the light even when darkness is enveloping. It is an opportunity to hope recklessly and to witness God's presence guiding things seen and unseen, comfortable and uncomfortable.
When we reflect back over our lives, this year is going to stand out. It will be the year that we decided to live fully by both sunlight and moonlight. Because audacity is rising in the deepest and wildest parts of our souls. And the best part is, we will experience it all together.
So the question becomes,

When was the last time you felt fully alive?

The last time you were so swept up with wonder that it took your breath away?

That kindness made you feel powerful?

Or audacious hope unraveled fear?

This is the year to experience all of it.
Call to me and I will answer you and tell you great and
unsearchable things you do not know. Jeremiah 33:3
What is MOMSnext?
We are thrilled to add MOMSnext to our MOPS group in 2016-2017 which will include moms of children beyond preschool age. MOMSnext members will meet along with MOPS and will receive the same MOPS Membership package. However, they will also receive invitations to special podcasts a, MOMSnext Manifesto and an e-devotional book written especially for the mom of school-aged children. This group will shape you, ground you, teach you and encourage you!
How do I join?
It's simple. Just email us at or call 770-995-9055 ext. 667! Cost for joining MOPS is as follows:
Yearly MOPS International Registration Fee: $25
Yearly Meeting Dues for MOPS and MOMSnext is as follows: $50 (or paid $25/$25 for each half of the year)
** Save $10 by paying International Registration Fee & Both Meeting Dues in one transaction! **
Dues help pay for crafts, paper goods, as well as gifts for our MOPPETS childcare teachers. Dues are paid either in full at the first meeting in September or two times a year (September and February). This fee is paid and non-refundable regardless of whether you must miss a meeting for sickness, travel or other reasons.
Registration for the 2016-2017 year is now underway! Please click the button below for the registration form, scan and submit it to .
Is childcare provided?
Yes! And, best of all, it's FREE with registration! Our loving MOPPETS teachers will take great care of your children while you enjoy your meeting time. Simply register your child using the MOPPETS Childcare Form.
When are MOPS/MOMSnext meetings?
MOPS/MOMSnext meets in the Fellowship Hall at North Metro on Tuesday mornings from 9:30am-11:30am. Here are the meeting dates for 2016-2017.
| | |
| --- | --- |
| Summer / Fall 2016 | Winter / Spring 2017 |
| September 13 | January 10 |
| September 27 | January 24 |
| October 11 | February 7 |
| October 25 | February 28 |
| November 15 | March 14 |
| December 6 | March 28 |
| | April 11 |
| | April 25 |
| | May 9 |
Want to teach MOPPETS?
We need loving MOPPETS teachers! If you are interested in applying for this paid position, please contact us at or call 770-995-9055 ext. 667. Your own children can be cared through the MOPPETS program at no charge as well.