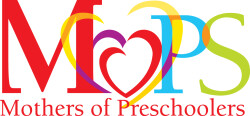 Are you a new mom? Do you have a child younger than kindergarten age? Crave a couple hours out of the house each month for some fun social interaction with other moms? Just need some encouragement and tips for being a mom? Well, then MOPS is meant for you!
What is MOPS?
MOPS (Mothers of Preschoolers) is a program designed to nurture mothers of children ages birth through kindergarten. MOPS moms are of many ages and backgrounds, but share the same desire – to be the best mothers they can be. We recognize that these years are foundational in a mother-child relationship and are filled with unique needs. Therefore, we celebrate motherhood by meeting those needs, making connections and experiencing God's love through relationships and resources.
Our MOPS program meets together each month for creative activities, hearing speakers on issues relevant to moms, small group discussion, breakfast and fun with other mothers!
During the summer months, we offer Moms Night Outs as well as coordinate play dates! Be sure to follow us on Facebook for upcoming events!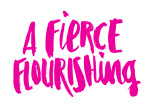 Sometimes we need new eyes. A perspective shift that recalibrates our hearts to the rhythm of God's goodness surrounding us. To tune our hearts to better hear the music of the divine echoing throughout this world. That we might let that goodness seep into our bones and into our hearts so we can remember what it feels like to flourish.
We become more ourselves when we celebrate, rest and notice, and that looks a lot like flourishing. But this flourishing isn't the precious or exhausting kind. This is a fierce flourishing. It is a deep-in-your-guts experience of gratitude and hope compelling you to raise your hands and dance freer that you ever have before. It is a fierce protection of your most important moments, an invitation to rest and an opportunity to enjoy the people who are right in front of you.
This year at MOPS, may we become a home for found wanderers, redeemed prisoners, explorers at the edge of their comfort – all of us who were one-time captives now celebrating our unearned freedom, because we have regained the eyes to see. May this year unfold into radical expressions of your own unique Fierce Flourishing.
For you shall go out in joy and be led forth in peace; the mountains and the hills before you shall break forth into singing, and all the trees of the field shall clap their hands. Isaiah 55:12
How do I join?
It's simple. Just email us at or call 770-995-9055 ext. 667! Cost for joining MOPS is as follows:
Yearly MOPS International Registration Fee: $25
Yearly Meeting Dues: $40 (or paid $20/$20 for each half of the year)
Dues help pay for crafts, paper goods, as well as gifts for our MOPPETS childcare teachers. Dues are paid either in full at the first meeting in September or two times a year (September and February). This fee is paid and non-refundable regardless of whether you must miss a meeting for sickness, travel or other reasons.
Registration for the 2015-2016 year is now underway! Please click the button below for the registration form, scan and submit it to .
Is childcare provided?
Yes! And, best of all, it's FREE with MOPS registration! Our loving MOPPETS teachers will take great care of your children while you enjoy your meeting time. Simply register your child using the MOPPETS Childcare Form.
When are MOPS meetings?
MOPS meets in the Fellowship Hall at North Metro on Tuesday mornings from 9:30am-11:30am. Here are the meeting dates for 2015-2016.
| | |
| --- | --- |
| Summer / Fall 2015 | Winter / Spring 2016 |
| September 15 | January 12 |
| September 29 | January 26 |
| October 13 | February 9 |
| October 27 | February 23 |
| November 10 | March 8 |
| December 8 | March 22 |
| | April 12 |
| | April 26 |
| | May 10 |
Want to teach MOPPETS?
We need loving MOPPETS teachers! If you are interested in applying for this paid position, please contact us at or call 770-995-9055 ext. 667. Your own children can be cared through the MOPPETS program at no charge as well.