The Young Adult Ministry at North Metro is for anyone who is looking for a place to belong in Community with other believers in Jesus.
We strive to equip single 18 to 27 year olds to reach the lost and fulfill the Great Commission. Regardless of where you are in your faith, we are passionate to see Young Adults continually grow into the leaders God has called each and every one of us to be. When you walk into our Young Adult building you will find out that it is a warm and inviting environment that makes it easy to make new friends while connecting to the church body.
The Vine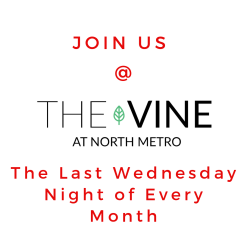 During the school semester, we have a monthly fellowship and worship gathering on the last Wednesday night of each month. We enjoy fellowship and community with one another by sitting down to a meal beginning at 6:30. We will then transition into a time of worship through song, led by our praise and worship team beginning at 7:10, and concluding our worship with time spent studying God's Word together. If you are looking for a place to fellowship with the body of Christ and worship Jesus as our Savior and Lord, this is the place to be! We hope to see you at The Vine.
Ladies Wednesday Night Bible Study
For the next 7 weeks our Young Adult ladies will be studying "Why Do You Believe That?", a study designed to help women go deeper in their faith and equip them to have meaningful spiritual conversations throughout day-to-day interactions. This study will begin September 5th, and runs through October 24th. Books are on sale now in the Young Adult Building ($13), or you can pick your copy up at Lifeway ($12.99 + tax).
Men's Wednesday Night Bible Study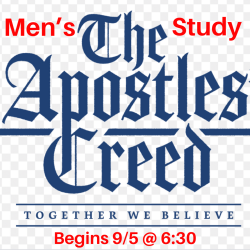 Over the next two months, our Young Adult men will be diving into "The Apostles' Creed," a study that looks at statements of the Christian faith that have united the church for more than 1,600 years. These statements, known as The Apostles' Creed, contain essential Christian doctrine teachings as revealed in Scripture. Join us as we seek to grow in our faith as we more deeply understand the essentials of our faith. (No book purchase necessary)

Life Groups
Every Sunday morning at 9:15am – 10:10am. We believe that everyone is created to have and build relationships with other people. Being in Life Group helps you engage with other people that are just like you. We meet in Building D and we have several classes for you to choose from.