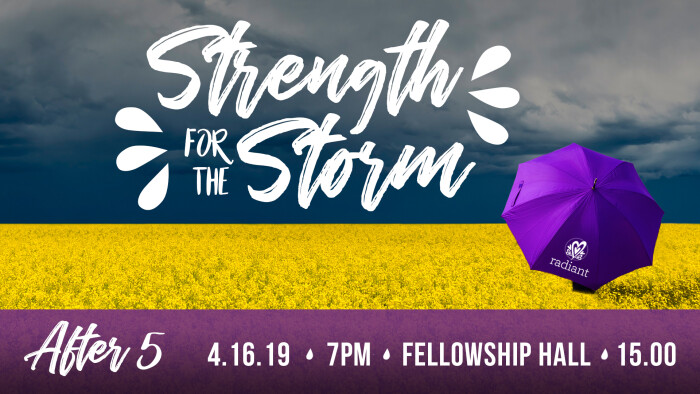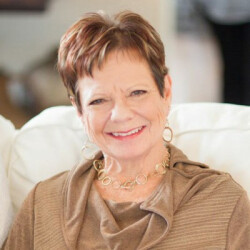 Mark your calendar and make plans to join us for the 2019 Radiant After 5 "Strength for the Storm" event featuring Girlfriends in God author and speaker, Mary Southerland
Radiant After 5
Strength for the Storm
Tuesday, April 16, 2019
7:00pm
North Metro Fellowship Hall
Tickets: $15.00, includes dinner
About the Event
Storms are a reality of life. How we face and deal with those storms can mean the difference between a life of victory and defeat, and can set the stage for God's plan to become a reality in our life. Join us at this year's Radiant After 5 event titled "Strength for the Storm" as author and speaker, Mary Southerland shares strategies for handling difficult times.
Mary Southerland is a dynamic communicator, delivering a powerful message that changes lives. She will make you laugh, cry and walk away thirsting for more. Women identify with Mary, because she has not only survived the road of clinical depression, infertility, adoption, full-time ministry, sexual abuse, childhood trauma, and the daily stress of life, but has learned to thrive in the midst of life's greatest storms. Mary's passion is to share what God has taught her on this journey with women through books, Bible studies, online teaching, and live conferences. For more information on Mary and to access daily devotionals visit www.girlfriendsingod.com or www.journeyministry.com.
Radiant After 5 is an event designed for women ages 18 years and older to come together for an evening of encouragement and fellowship. Dinner is included.