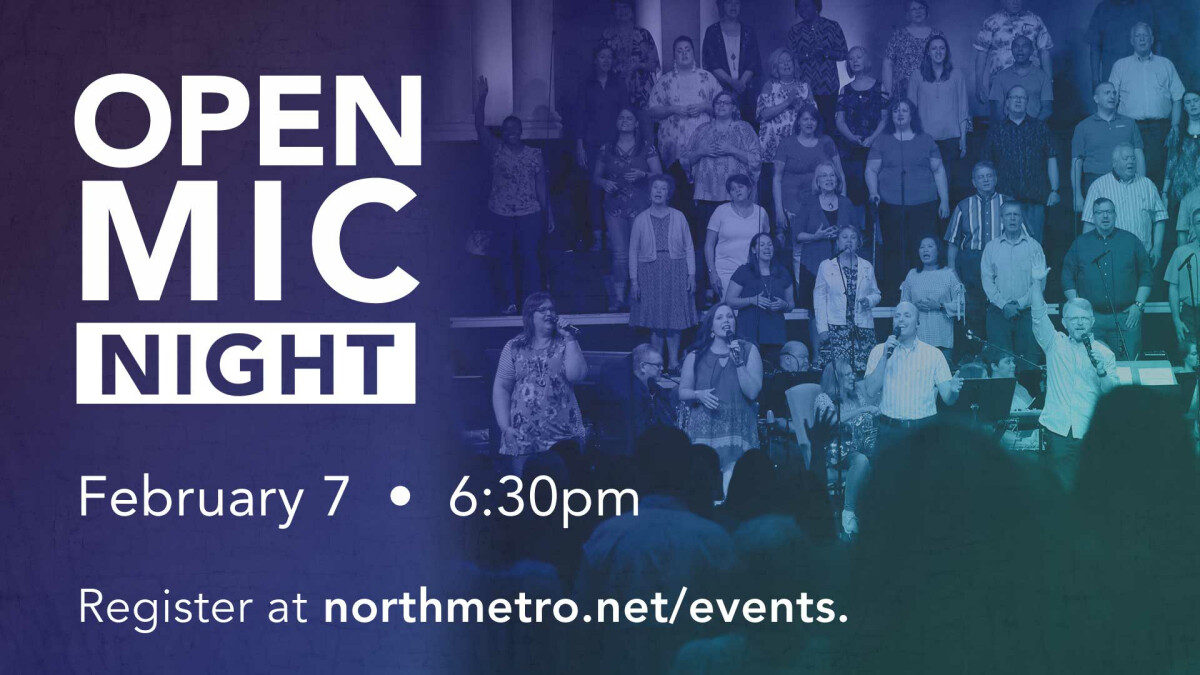 Friday, February 07, 2020, 6:30 PM - 8:30 PM
Our first ministry discovery night of 2020 is coming up on Friday, February 7, from 6:30pm – 8:30pm. Put it on your calendar. This event is called Open Mic Night and is available to everyone. If you've wanted to sing a song, do a dramatic reading, act out a scene from a play, do an interpretive dance, play an instrument, or just enjoy music, then this is your chance. We'll provide pizza and drinks.
Come share your talent, gift, and ability with us. This year we just might have a band and a barbershop quartet! Don't miss this fun opportunity. And we'll get to worship together at the end of the night. It won't cost you anything. So come on and have some fun with us!