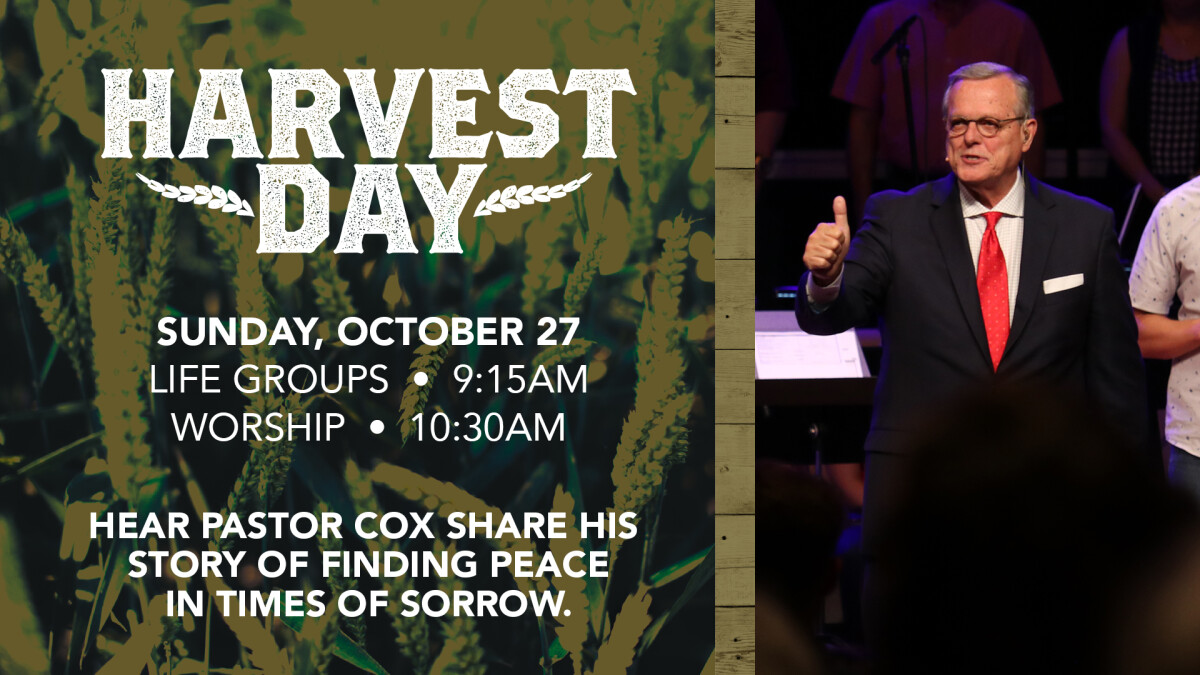 Sunday, October 27, 2019, 10:30 AM - 12:00 PM
We are excited about our next Harvest Day coming up on Sunday, October 27. This will be a special day in the life of our church as Pastor Cox shares his powerful story of finding peace in times of sorrow during the 10:30am worship service. Plan now to invite your friends and neighbors to Harvest Day.
*Juggler Jesse Joyner will be speaking and juggling during kids worship at 10:30am.