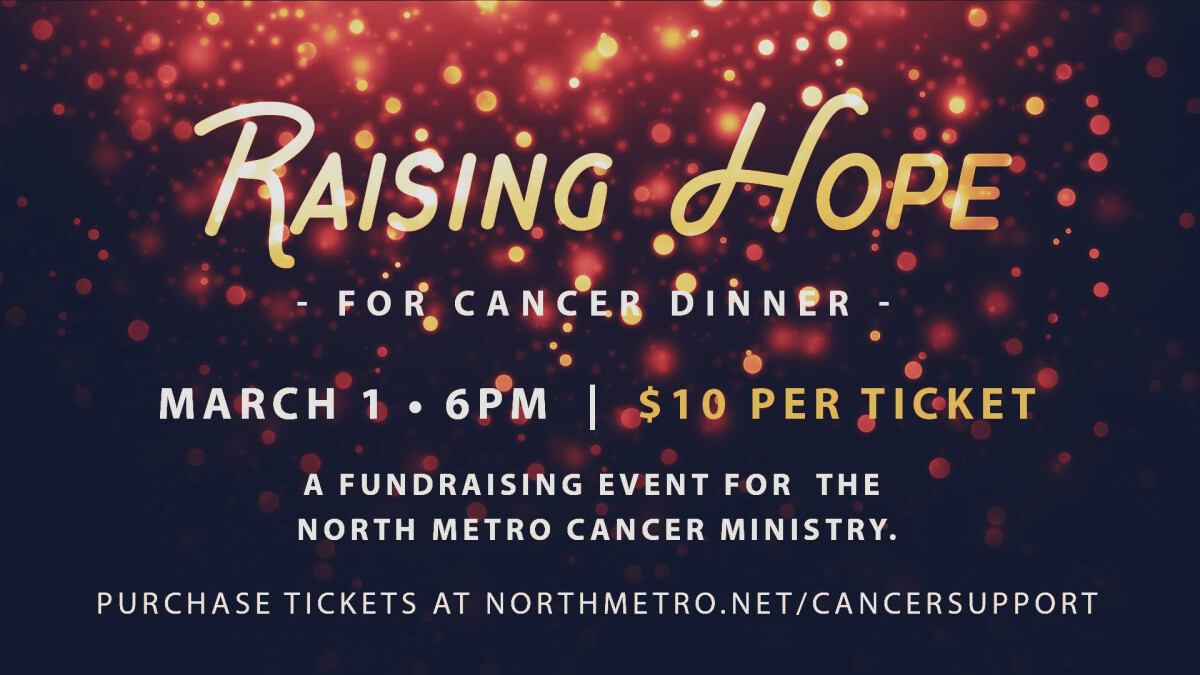 Sunday, March 01, 2020, 6:00 PM - 7:30 PM
Our 2020 fundraiser for our Cancer Support Ministry is taking place Sunday evening, March 1, at 6:00pm. The cost is $10 per person and includes a meal and childcare for birth - 5th grade kids. Join us for this special evening as we support this ministry that has been so important to so many.
Tickets can be purchase in the Fountain Foyer on Sundays or by clicking the button below.