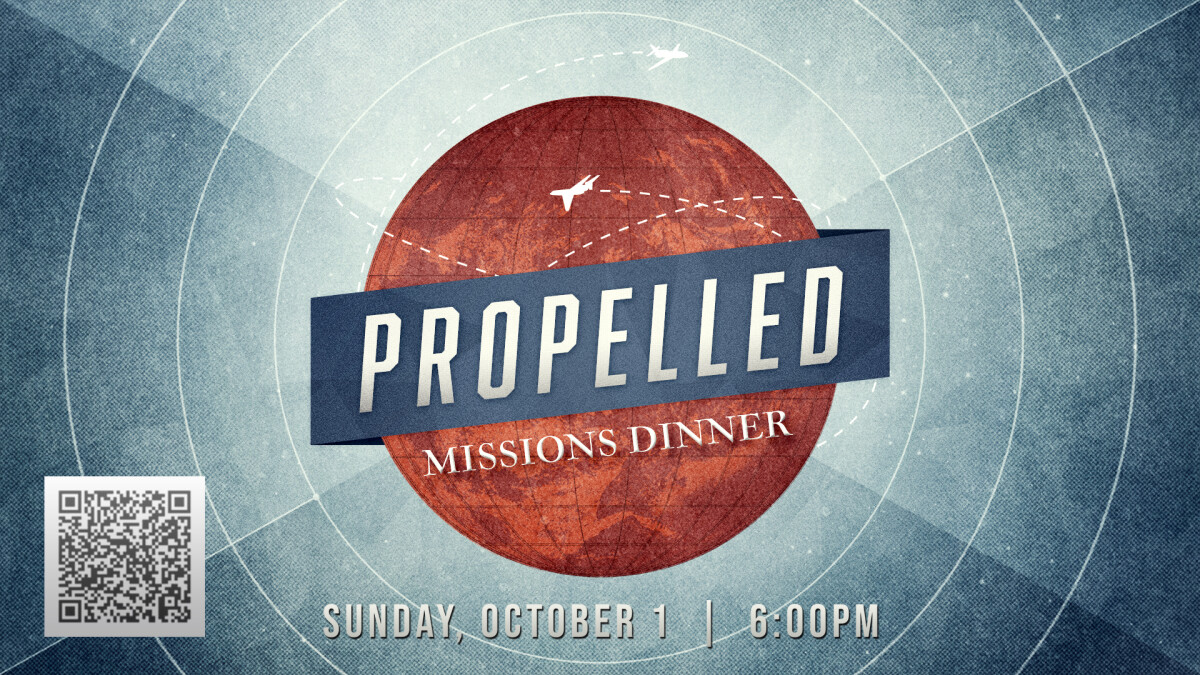 Sunday, October 01, 2023, 6:00 PM - 7:00 PM
Join us for Propelled: A Night To Celebrate Missions on Sunday, October 1 at 6:00pm in the Fellowship Hall. This will be a special night to celebrate what God has done through North Metro Missions in the last year including ministries like Kids Hope USA, Can Hunger, Summer Lunch, our Guatemala Partnership, and more!
All are invited to attend: whether you served with one of these ministries this year, are interested in serving in the future, or just want to celebrate with us!
Dinner and dessert will be provided.
Childcare is available for birth - 2nd grade aged children. A pizza dinner will be provided. Tim Bailey will share about our church mission projects with the children.