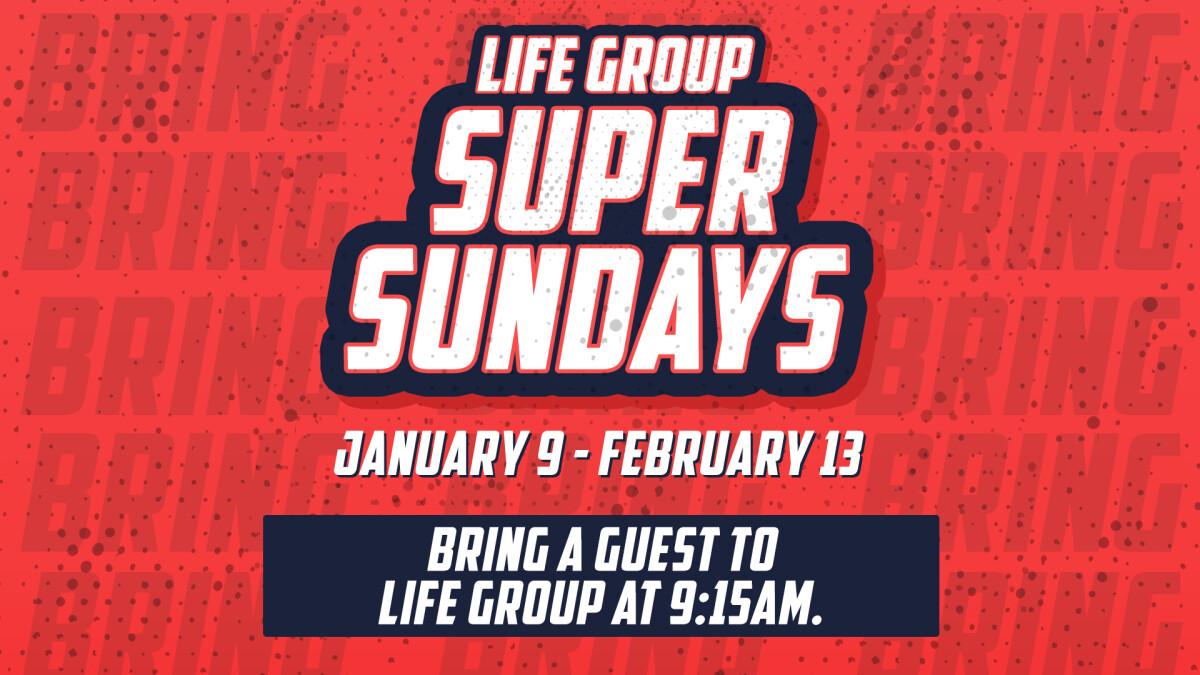 Every Sunday, from 01/09/2022 to 02/13/2022, 9:15 AM - 11:45 AM
Life Group Super Sundays
It's going to be an exciting start to the new year, as we celebrate Life Group Super Sundays beginning Jan. 9 – Feb. 13. Join the challenge in bringing a guest to Life Group anytime during those 6 weeks. You do not want to miss a Sunday, because there will be special days throughout our different ministry divisions, opportunities to win gift giveaways, and as always, great bible teaching and connecting with others in your stage of life.
Super Sundays Schedule
January 16 – Children's ministry will have Munchkins Donut Treats from Dunkin Donuts, milk, and juice for Breakfast during Life Group.
January 23 – Every woman who attends Life Group will be entered into a drawing for a 30 minute photography session for you, your family or friends.
January 30 – MSM / HSM will offer a hot breakfast for our parents, students, and guests. Plus, students in HSM Life Group will be attending an Atlanta Gladiator Hockey Game, with every guest being entered into a drawing for a free Revolution weekend registration.
February 6 – Men's ministry will be offering men a grab and go biscuit and gravy from 8:30am – 9:10, plus men in Life Group will be entered to win a $400 value Sweetheart Package.
February 13 – High Attendance Sunday and group Super Bowl parties after 5:00pm service.