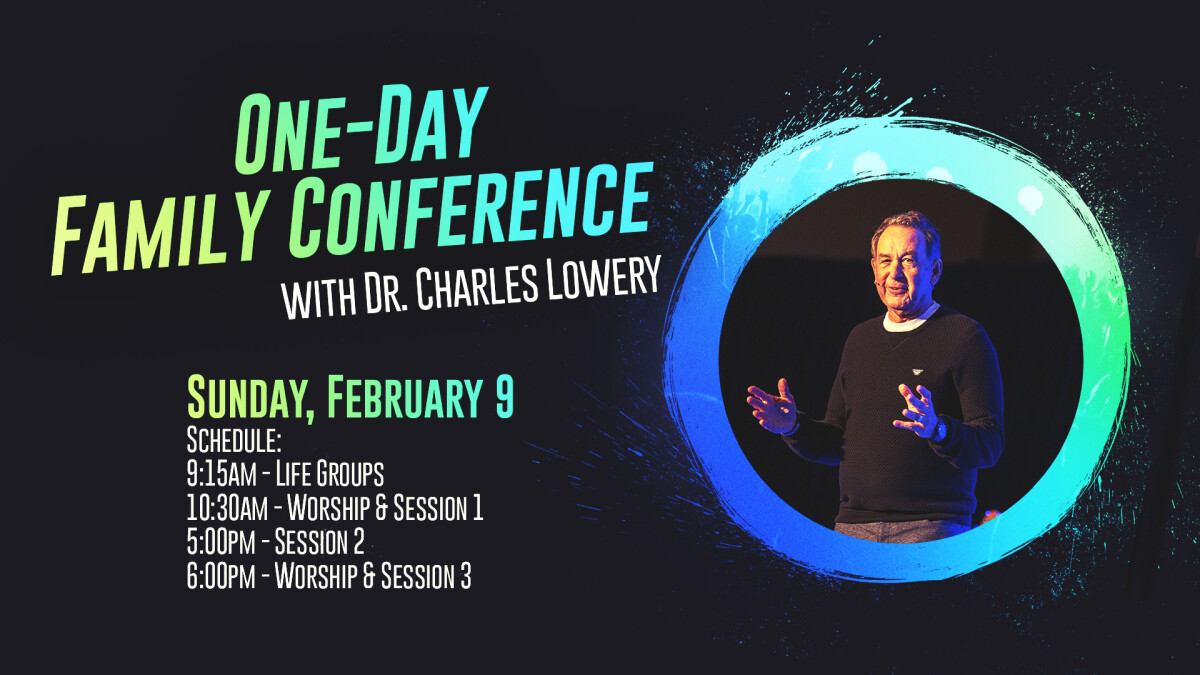 Sunday, February 09, 2020, 9:15 AM - 7:00 PM
Join us Sunday, February 9, as we invest in our families at North Metro's One-Day Family Conference with Dr. Charles Lowery. Dr. Lowery's unique style of humor, encouragement, and motivation has made him one of the most sought-after speakers in the country. This conference will make a lasting impact on your relationships and your family. See you there!
Schedule::
9:15am: Life Groups
10:30am: Worship/Session 1 – Dr. Lowery, "How to Make Love Last"
5:00pm: Session 2 – Dr. Lowery, "Dated Jekyll, Married Hyde"
10 min. Break w/Refreshments
6:00pm: Worship/Session 3 – Dr. Lowery, "It's All About Communication"
Childcare::
Childcare will be provided for birth - 5th graders during the evening sessions. Please click the button below to register your child(ren) for childcare. Pizza will be provided for dinner.