The Young Adult Ministry at North Metro is for anyone who is looking for a place to belong in Community with other believers in Jesus.
We strive to equip single 18 to 27 year olds to reach the lost and fulfill the Great Commission. Regardless of where you are in your faith, we are passionate to see Young Adults continually grow into the leaders God has called each and every one of us to be. When you walk into our Young Adult building you will find out that it is a warm and inviting environment that makes it easy to make new friends while connecting to the church body.
The Vine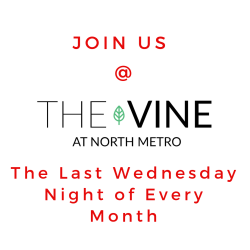 During the school semester, we have a monthly fellowship and worship gathering on the last Wednesday night of each month. We enjoy fellowship and community with one another by sitting down to a meal beginning at 6:30. We will then transition into a time of worship through song, led by our praise and worship team beginning at 7:10, and concluding our worship with time spent studying God's Word together. If you are looking for a place to fellowship with the body of Christ and worship Jesus as our Savior and Lord, this is the place to be! We hope to see you at The Vine.
Ladies Wednesday Night Bible Study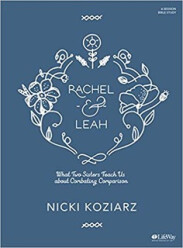 Begins: April 3rd (will run through May 15th)
Study Title: "Rachel and Leah: What Two Sisters Teach Us about Combating Comparison"
Book Cost: $14 (on sale in YA Building)
Description: Why her? How many times have you asked yourself that question? How many times have you felt like you couldn't measure up no matter how hard you tried? We've all been there.
Through 6 sessions, arm yourself with biblical truths to combat comparison by studying the account of Rachel and Leah. Learn to be content without becoming complacent, and discover godly wisdom to quiet the incessant Why her? question in your head. Develop greater awareness of your insecurities, and learn to stop the lies in their tracks. Because the truth will set you free, and free women don't have to measure up to anyone. Not even her.
Men's Wednesday Night Bible Study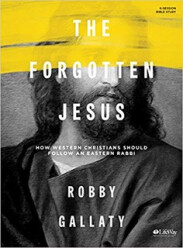 Begins: April 3rd (will run through May 15th)
Study Title: "Forgotten Jesus: How Western Christians Should Follow an Eastern Rabbi"
Book Cost: $14 (on sale in YA Building)
Description: Peel back the layers of cultural Christianity that have emerged over the centuries to discover the authentic Christ of the Gospels. Most Christians would say they know Jesus, but do we really know Him? Through the years our understanding of Jesus has been shaped by different cultural influences. Many Christians have forgotten that Jesus was a Jewish man living in a Jewish land, observing Jewish customs, and investing His life in Jewish men and women.
This disciple-making Bible study takes us on a journey back to biblical times to rediscover who Jesus really was by seeing Him in the cultural and religious context in which He ministered. Exploring the implications of Jesus' teachings and actions as a first-century rabbi will give you new reasons to fall in love with Him all over again.
Secret Church Simulcast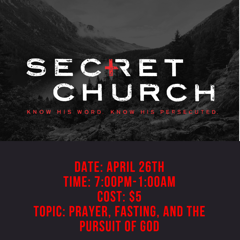 When:
Friday, April 26th, 7:00 pm—1:00 am
Where: Young Adult Building (building D)
Cost: $5 (gets you book and snacks)
**Sign-up in the Young Adult Building now!
Life Groups
Every Sunday morning at 9:15am – 10:10am. We believe that everyone is created to have and build relationships with other people. Being in Life Group helps you engage with other people that are just like you. We meet in Building D and we have several classes for you to choose from.
To stay up-to-date on all Y.A.M. happenings, follow us on Instagram and Facebook! We hope to see you soon!