The Young Adult Ministry at North Metro is for anyone looking for a place to belong in community, grow in Christ and live sent to make a difference in the world.
We strive to equip Young Adults post high-school and in their 20's to reach their full potential in Christ and live on mission for Him. No matter where you've been in life or where you find yourself right now, we know God has a plan for you. When you walk into one of our Young Adult environments here at North Metro you will find out that this is a warm and inviting place that makes it easy to make new friends and connect to the Church body.
WHAT WE OFFER
Life Groups
Sundays 9:15am - 10:15am, Bldg D
Worship @ North Metro
Sundays 10:30am, Worship Center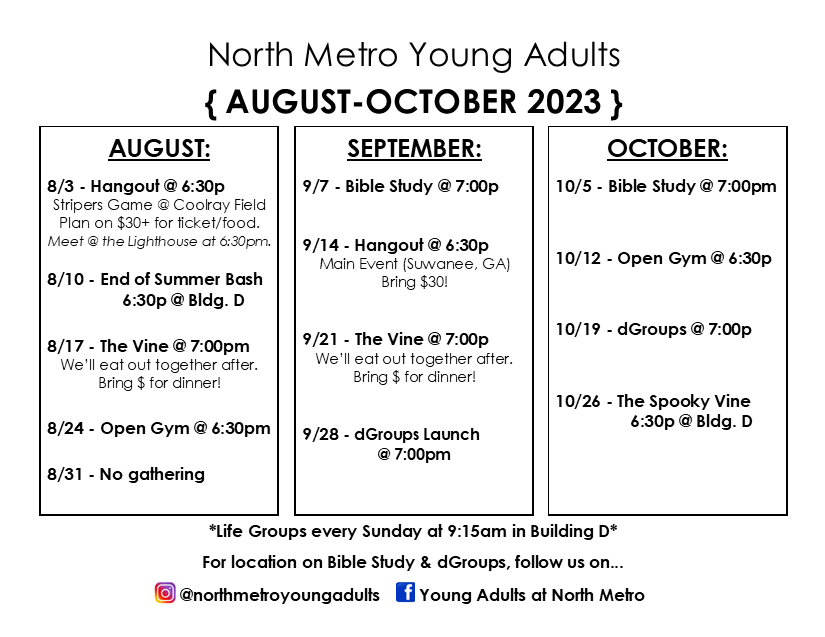 Social Media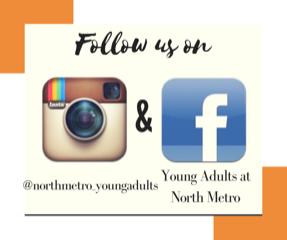 To stay up-to-date on all things Young Adults, follow us on Instagram and Facebook! We hope to see you soon!
Contact
If you would like more info about our Ministry, please email Flav at