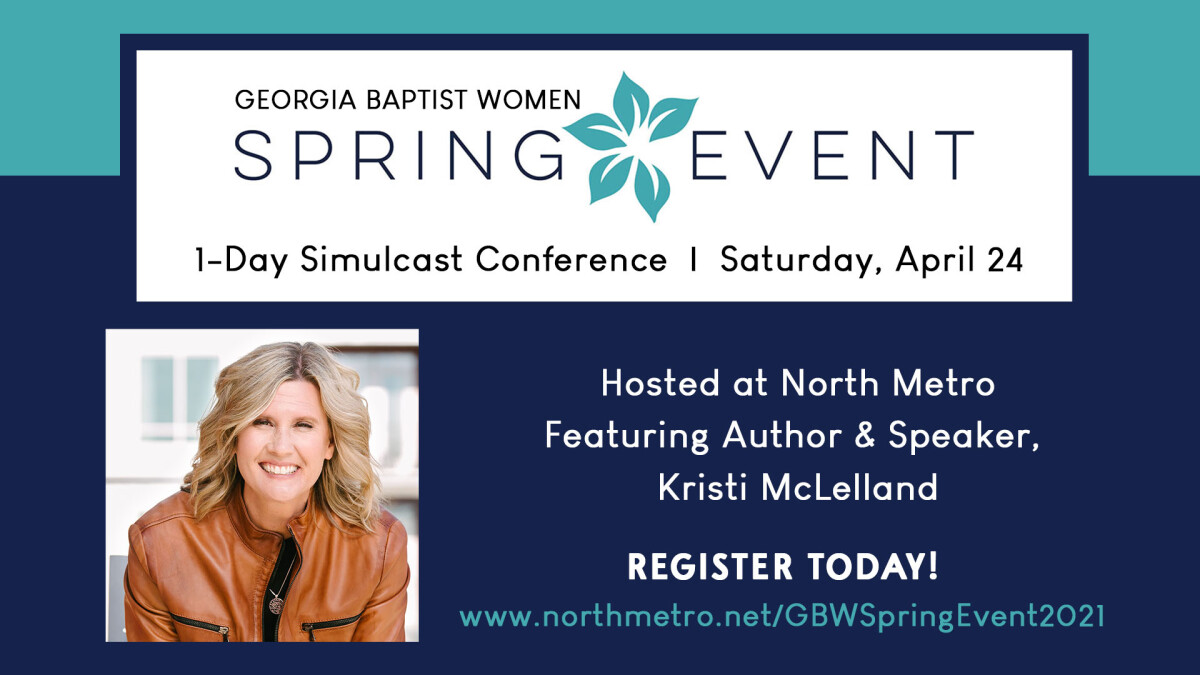 Saturday, April 24, 2021, 8:30 AM - 3:30 PM
Join us for this 1-Day Live Stream Conference held at North Metro on Saturday, April 24! Featuring speaker, teacher and author, Kristi McLelland, this one-day event is open to all women of North Metro ages 18 and older. Morning and afternoon sessions will be offered, with lunch in between. You're welcome to attend the entire event or only in part - whatever you're able or comfortable doing. However, registration is required either way.
You don't want to miss this unique opportunity for us to gather together on campus, using safe, social distancing practices and be encouraged as we study God's Word!
Date: Saturday, April 24
Time: 8:30am - 3:30pm
Place: North Metro Fellowship Hall & Worship Center
Cost: $15/person, includes lunch from Chicken Salad Chick