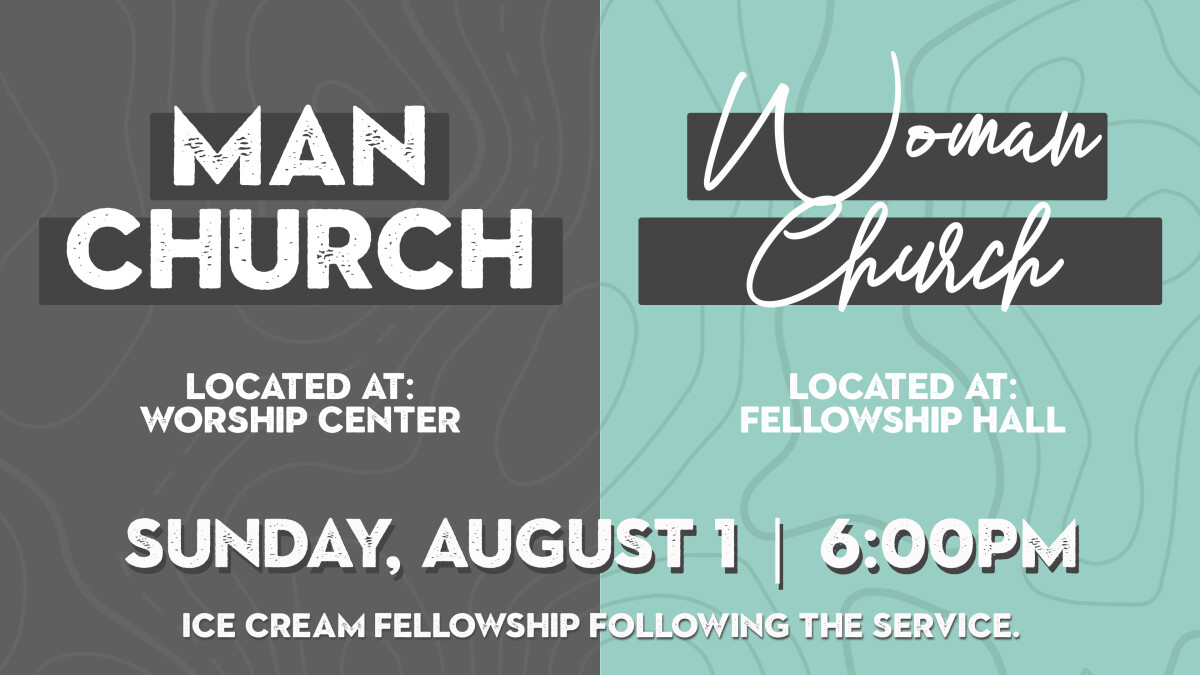 Sunday, August 01, 2021, 6:00 PM - 7:15 PM
Man Church & Woman Church is taking place on Sunday, August 1st. This is our next First Night service and it will be a special evening as we have two gatherings taking place at 6:00pm. One for the men in the Worship Center and one for the women in the Fellowship Hall. This encouraging night will be led by Dr. & Mary Cox and following the service, we will have an ice cream fellowship. So make plans to be at North Metro on Sunday evening, August 1st for Man Church & Woman Church.
*Childcare for preschool and below.