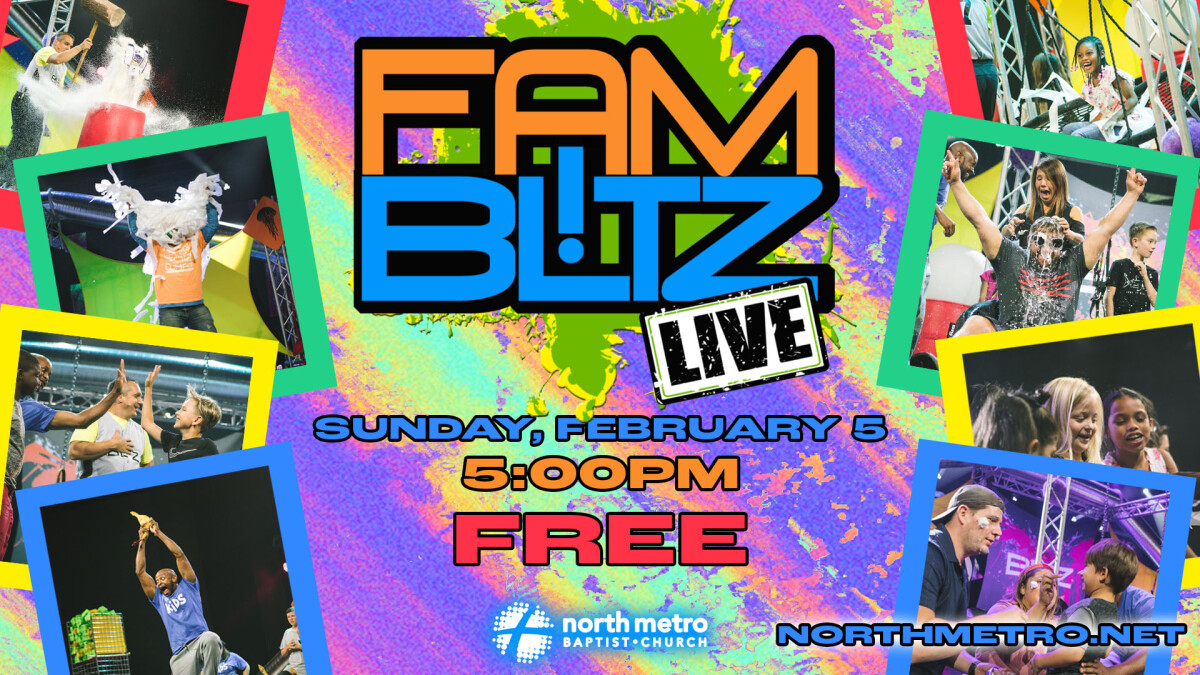 Sunday, February 05, 2023, 5:00 PM - 6:30 PM
We are excited to host FamBlitz Live at North Metro on Sunday February 5th at 5:00 – 6:30pm.
FamBlitz Live is a FREE event your whole family will enjoy! There will never be a dull moment as we enjoy games and challenges and hear the inspiring message of Jesus Christ during FamBlitz! Mark you calendars and invite your friends to join us!