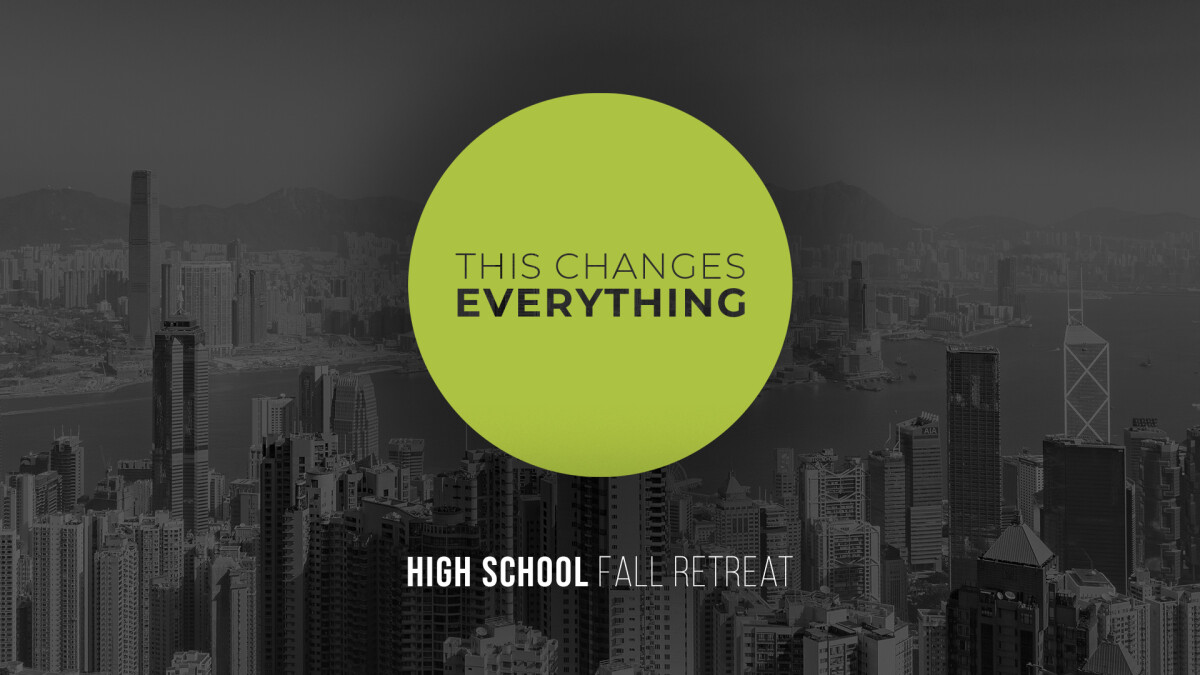 Saturday, October 24, 2020, 8:30 AM - 9:00 PM
The theme will be "This Changes Everything". As corona has changed stuff in our lives, the Gospel should definitely change us too. 2 Cor. 5:17 "Therefore, if anyone is in Christ, he is a new creation. The old has passed away; behold, the new has come." We will spend some time in large worship, a couple of small groups, and some rec time. Everything will include safety precautions, masks, and social distancing, as well as remaining local without spending the night in host homes. We are concerned about your child's physical health and your child's spiritual health. The cost is ONLY $10, so don't miss out on this. I am so excited about this weekend.

This event will cost $10 for the day and will include both lunch and dinner. Students should eat breakfast before they come. Bring your Bible and a notebook!!!